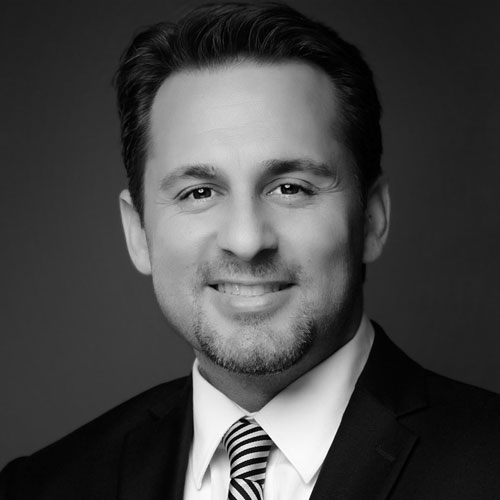 Travis Cloyd is the CEO of Worldwide XR based in Los Angeles, CA and an accomplished creative innovator in XR—delivering successful projects in Augmented Reality, Virtual Reality and Mixed Reality for multiple sports and entertainment clients.
After many years directing and producing films, TV series and digital media solutions for brands, Mr. Cloyd now focuses on creating immersive experiential content across all VR, AR and MR platforms. His creative works have been featured in theaters, on TV and all digital/ mobile devices as well as distributed across Oculus GearVR, Oculus Go, Oculus Rift, Google Daydream, HTC Viveport and iOS Apple. As early as 2013 he built an Android and iOS human interaction video motion-tracking app that was a precursor to current immersive technologies. In 2017 he was the first to launch a mobile application experience across all VR environments in one central hub that showcased multi-media content in a custom themed environment– including 2D, 3-screen, 360 films and behind the scenes footage.
Mr. Cloyd has produced XR content for sporting events like the Daytona 500, Playstation Fiesta Bowl, Mitsubishi Las Vegas Bowl, Auto Club 400; filmed celebrities like John Travolta, Nicolas Cage, Wesley Snipes, A.R. Rahman, Shah Rukh Khan, Christina Ricci, John Cusack, Leigh Steinberg, billionaire business tycoon Mukesh Ambani; and brands such as Toyota Motor Company, Entertainment One, Universal Studios, NASCAR and Reliance JIO to name a few.
Under Mr. Cloyd's leadership, Worldwide XR combines a full service XR development studio with proprietary IP assets of historical and current celebrity figures. An industry first, WWXR creates immersive XR content for top brands, sports organizations and entertainment companies that includes proprietary volumetric models of over 400 iconic sports, entertainment and historical persons and organizations. For example, WWXR represents the immersive media rights for James Dean, Marilyn Monroe, Jackie Robinson, Maya Angelou, Babe Ruth, Amelia Earhart, Malcolm X and many more.
A serial entrepreneur and scholar-athlete alumni of Arizona State University, Mr. Cloyd started his first business while still a student at ASU, and followed that with a series of successful companies that ultimately led to his passion for producing, marketing and distributing films and immersive entertainment solutions.
Mr. Cloyd is a member of the Producers Guild of America, the VRAR Association, an Adjunct Professor of Communications at Florida International University (FIU) in Miami, FL and a sought after speaker on emerging technologies and the future of entertainment. Recent panel highlights have covered the best use of VR in cinema, full spherical story telling, AR in sports and monetization of XR. He has spoken on panels at Fox Studios, Mandalay Bay, Scripps Center, Art Center, Biola University, Pepperdine University, Full Sail University and at industry events like the VRAR Association Global Summit, Digital Hollywood, Orlando iX and FOIL– Future of Immersive Leisure Conference.
He's been quoted in Forbes, Rolling Stone, TechCrunch, VentureBeat, Wareable, Variety, Deadline, Hollywood Reporter as an expert and innovator in immersive media and technology. In addition to multiple advertising and marketing awards, Mr. Cloyd received the 2018 Visionary Leader Award at Cinequest Film VR Festival alongside Nicolas Cage who won the 2018 Maverick Spirit Award; and the 2018 Entertainment Mobile Application of the Year at the MUSE Awards in NYC.
Mr. Cloyd resides in California and Florida and spends his free time working with organizations like NOAA and traveling to meet with advisors, universities, developers, industry experts, platforms and other creators with the goal of expanding emerging XR media, staying current on technological innovation and evangelizing the burgeoning XR industry.