Innovation. Creativity. Expertise.
WXR combines creative vision, XR technology, and our unique partnerships with the licensing powerhouse CMG Worldwide to develop unique virtual reality, augmented reality and mixed reality solutions for clients of all backgrounds.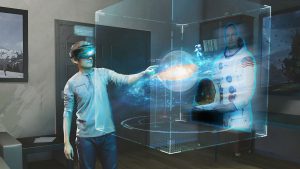 Even in its incipiency, Extended Reality is steadily becoming ubiquitous in the marketplace. However, without the proper technical prowess, creative vision, and savvy understanding of the legal and business issues surrounding the technology, it can be difficult for businesses to navigate the complex issues surrounding this emerging technology. Perhaps you are a traditional business interested in integrating XR technology into your marketing strategy. Perhaps you are a tech wizard with a great idea, but without the business connections to make it a reality. Perhaps you are a content creator that is looking for a team to help bring your project to life in extended reality, or simply looking for the perfect personality to help your XR project speak to your demographic. Regardless of who you are or what stage of the process you are at, Worldwide XR has the solutions to help you achieve your goals.