DIGITAL AGENCY OF THE STARS
WXR is an entertainment technology and digital agency with a focus on bringing like minded creative artists together to build next level immersive experiential content. We partner, produce and deliver creative vision within the Metaverse ecosystem. From XR development, NFT artists management, strategic partnerships, digital rights and beyond we are experienced team that understands the big-tech landscape. We strive to bring to life next-level media. We have an alliance and partnership with licensing powerhouse CMG Worldwide to develop unique NFT's (digital collectibles), Mixed Reality, Augmented Reality, Virtual Reality, Gaming, Crypto and digital focused immersive media. We work with professional sports leagues, teams, big-tech, platforms, marketplaces, digital artists, celebrities and historical icons.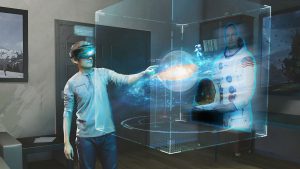 We are entering the fourth industrial revolution and the fourth wave of consumer technology. Audiences will go from heads-down technology to heads-up tech and the way we absorb connectivity will take a major shift forward. Between spatial computing and metaverse hopping we will have a whole new way of engagement. We offer insights and guidance to this new realm. Our CMG legal support is of the highest caliber and our in-house technical vision is top notch.